Made a stop to Hanwoori on 5740 Imperial St, Burnaby. This Korean BBQ restaurant is known for their big portions and fresh meats. For those that never tried Korean BBQ its what the name implies. You are given a grill to cook your food on! But if your short for time you have the option to opt out and have the kitchen cook for you.
                                                                                 Hanwoori Korean Resturant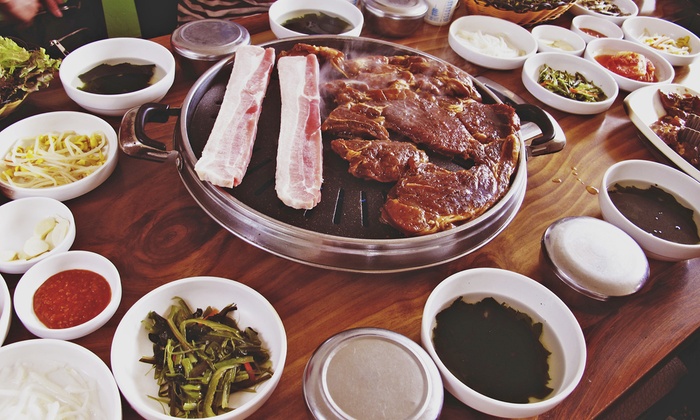 Korean BBQ
First we were introduced with sides, known as Banchan. These are sides to accompany your meal. Banchans often includes pickled vegetables (radish, bean sprouts, kimchi) sauces and sweet potatoes (although not typical in Korea).
We ordered Gamjatang: delicious pork spine soup with potatoes, radish, onions, and spices. Great for a rainy day. This dish originated from Southern Korean called Jeolla then became a popular dish throughout the country.
Fried Chicken: Leave it to the Koreans to cook a MEAN fried chicken. Battered heavily, seasoned and tossed with sauce this is comfort food.
Samgyeopsal-gui: Pork belly lettuce wraps is a staple. Take the lettuce and add some rice, pickled vegetables, pork belly and some sauce. Always a must!
Overall, I highly recommend you check out Hanwoori! Gather friends/family and try out a unique cultural culinary experience.